The main grains that we use in our production are corn, rye, barley and wheat. Flavor profiles of Bourbon are determined to a great extent by the percentage of corn, as well as rye. Varchas Whiskey uses approximately TK% corn in its spirit.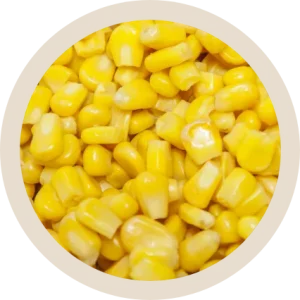 Also known as "maize," the corn we refer to was around in early 5,000 BCE in Southern Mexico and expanded throughout the Americas before Christopher Columbus arrived. Corn is the primary grain used to make most American whiskeys, particularly bourbon, which by law must be made up of at least 51% corn. There are other whiskeys that use corn, Corn whiskeys — made of around 80% corn — and many bourbons tend to carry a clear popcorn note amidst the sweet vanilla that tends to dominate. Michigan is a large producer of corn; production is concentrated in the Lower Peninsula with Saginaw and Lenawee counties as Michigan's largest producers. Michigan produces around 290 million bushels of corn grain per year, worth around $1 billion.
Rye is a relatively young grain, from around 1600 BCE. Rye is mostly found in American whiskey called, as you expect…rye whiskey. This must have a rye content of at least 51%. Another rye-based form of whiskey are the Canadian whiskeys, which tend to have a high rye content. You can expect more spice, less sweetness, compared with corn. Rye whiskey has notes of cinnamon, nutmeg, and other baking spices that make it a great ingredient to use. You may also find it in certain bourbons. If you like rye, try Varchas Rye, or our bourbon which uses 36% rye in the mash. That's higher than most of the bourbons on the market, making it less sweet and more complex than some of our rivals. Rye prefers loamy or sandy soil, lots of water and cooler weather. Given the Great Lakes Basin's high-water table and sandy soil, the Michigan, as well as Indiana and Canada, are great areas to grow rye.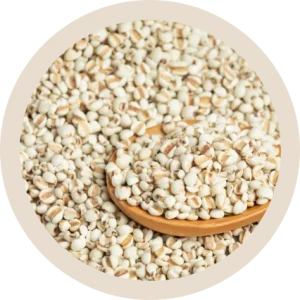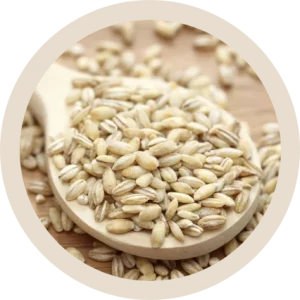 Most whiskeys have at least some barley in them. Barley was grown very early, around 8500 BCE. Now, it's grown all over the world. Malted barley is famous for Scotch whiskies; as the name says, a single malt Scotch, and blended Scotch typically has a high barley content. Barley gives a warm, roasted toffee taste to a spirit. It can be used on its own (Malt Whiskey) or blended with other grains to make a variety of flavors. Barley is an adaptable crop and needs a lot of maintenance to be at a level for the malting process. Michigan grows both winter and spring versions of barley.
Similar to barley, wheat was early in growth, around 8000 BCE. It was, and is, the primary grain used to bake bread. Wheat is also part of the whiskey process. Bourbon makers can elect to use wheat or rye in their mash as part of the mix. Wheat whiskeys¬–51% or more wheat–are not common and represent a different spin on bourbon. Tasting wheated bourbon or a wheat whiskey, you find a flavor such as honey-baked bread. This complements the sweetness of corn. Michigan is a large producer of wheat, mostly in the lower peninsula. Nearly 8,000 wheat farmers grow wheat in more than 50 of Michigan's 83 counties.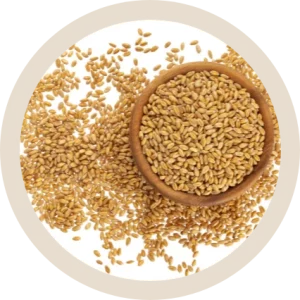 Shankar Distillers LLC
1030 Chicago Rd
Troy, MI. 48083
Email: customercare@shankardistillers.com
Phone: 855-827-2427
We want to hear from you!