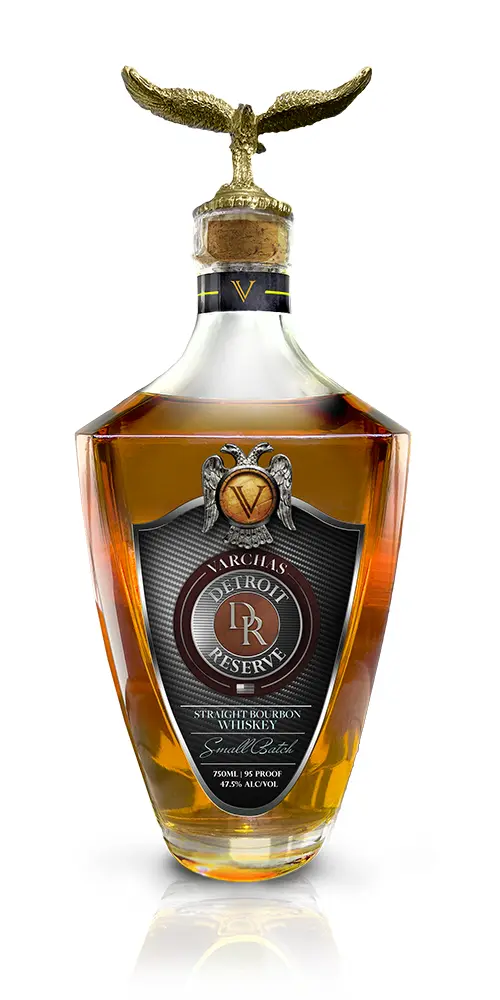 VARCHAS DETROIT RESERVE | STRAIGHT BOURBON WHISKEY
In the heart of Motor City, where innovation and creativity have thrived for generations, a new star is rising on the bourbon scene. Detroit Reserve Bourbon embodies the spirit of this iconic city – a blend of craftsmanship, diversity, and unwavering resilience that has come to define the people and culture of Detroit. Detroit Reserve Bourbon isn't just a drink; it's a testament to the dedication and passion of the distillers behind it. Meticulously crafted using the finest ingredients and a time-honored distillation process, every sip of Detroit Reserve is a journey through the artistry of master distillers who understand that greatness takes time. From the city that revolutionized the automobile industry to the birthplace of Motown music, Detroit has consistently shown its ability to shape history. With Detroit Reserve Bourbon, that legacy continues, embracing the past while looking toward the future. So, raise a glass to the spirit of Detroit, and experience the essence of resilience, creativity, and craftsmanship in every drop of Detroit Reserve Bourbon. This expressions will be available in limited quantities only through Shankar Distillery.
* This Product is available for Pick-Up at the Distillery

Kosher Certified by the Kashruth Division of the Orthodox Union

Shankar Distillers LLC
1030 Chicago Rd
Troy, MI. 48083
Email: customercare@shankardistillers.com
Phone: 855-827-2427
We want to hear from you!