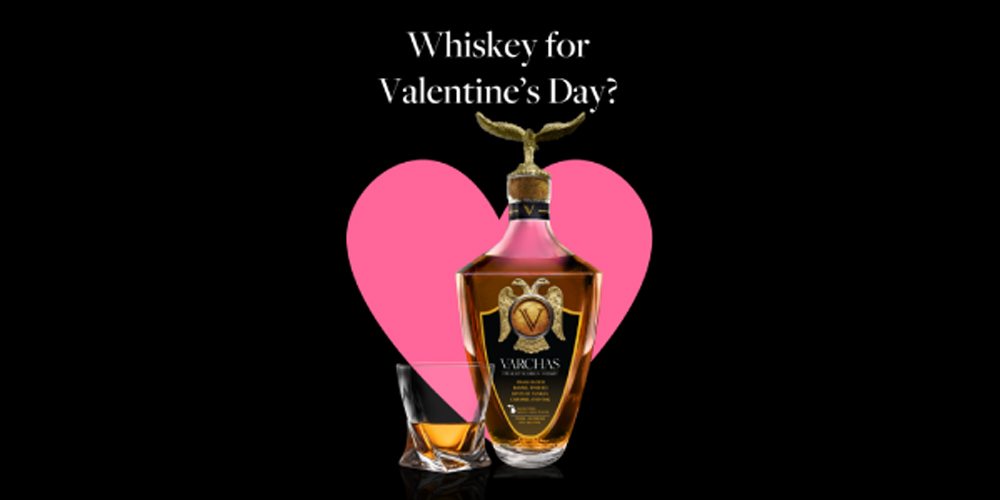 Valentine's Day Is For Whiskey Lovers
VALENTINE'S DAY IS FOR WHISKEY LOVERS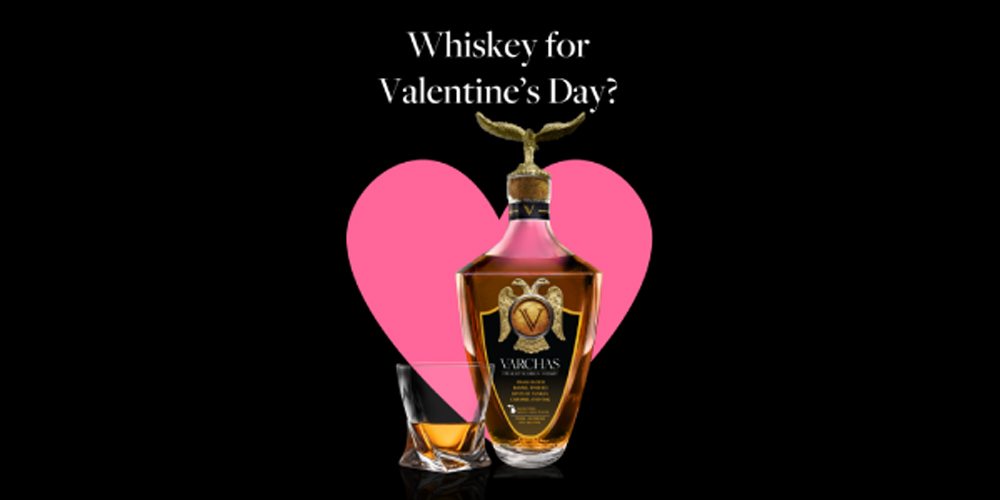 Most people today think of Valentine's Day as just another Hallmark holiday used to sell cards, candy and flowers. But the true origin of the day associated now with heart-shaped boxes of chocolate is far darker and, frankly, a bit confused.
Ancient Romans celebrated the feast of Lupercalia, which was a three-day festival full of animal sacrifices and violence that fell around February 14 on the calendar. St. Valentine himself was martyred in the third century on Feb. 14th or 15th, but his feast Day in the Catholic Church is the 14th.
Thanks to the Normans the tradition of bloody sacrifices was replaced by a new celebration called Galatin's Day, which meant "lover of women." Eventually, poets and merchants began to combine and romanticize that interpretation, which ultimately became Valentine's Day. Some have interjected that February 14th is the first day of birds' mating season, which established the love and hearts tradition. Whatever the real story, it comes around every Feb 14th, and woe to the man with a wife or girlfriend who forgets it. Ladies don't always reciprocate with a gift, but men, let us emphasize, always appreciate a gift.
Whether your partner is a man or woman, we think, if your partner is a whiskey drinker, you can choose a much-appreciated gift around their favorite spirit.
Here are some suggestions: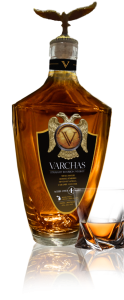 A whiskey expression that your partner has not tried yet. Sure, we all have our "go-to brands", but one of the ways you can show effort in your gift is by speaking with a knowledgeable whiskey expert at a good retail outlet about your gift recipient's favorite brand and get a recommendation on a gift. They might suggest a small-batch or premium expression from your partner's favorite distillery, or another brand all together.
A good retail consultant can be like Amazon. Just as the online merchant suggests books and movies or products based on our shopping or viewing histories, a good consultant knows what products to suggest based on what a person has been drinking.
If your partner likes Varchas® Whiskey, for example, give them a bottle of the Varchas Rye to bookend their home bar or Varchas Bourbon (both in the $50 range).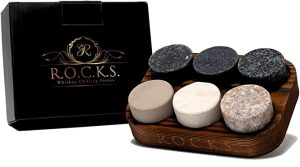 Whiskey Stones*: Some imbibers prefer their whiskey neat, but cold. They don't want water or ice diluting their drams. For these whiskey aficionados, try a set of whiskey stones, which you keep in the freezer and use in lieu of ice. There is a nice-looking set available on Amazon from Xeco. $25.90.
A Flask*: A classy looking flask to take your favorite whiskey with you on a picnic, a mountain hike (along with plenty of water), a fishing boat or to a Cricket match, is an excellent gift because there are so many flasks to choose from on the market.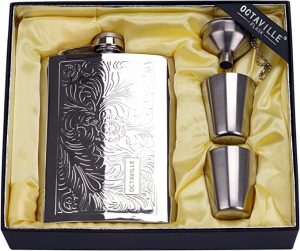 There are many price points for flasks. The Rag Proper glass hip flask is sleek and black and has an indicator on the outside that tells you how much spirit is left inside. $25.00. Octaville offers a fancy embossed stainless-steel flask in a nice gift box with two stainless steel cups and funnel for filling the flask. $28.99. Amazon allows you to upload an image and personalized message or initials, etc. on to a 7-ounce stainless-steel flask. $49.00. Take a tour around Amazon.com to find the right flask for your gift recipient.
Decanter Set*: There are three reasons to transfer whiskey from a bottle to a decanter: If you want to oxidize the whiskey before pouring it; if you want to have a classier presentation on the table or at your bar; if you buy an extra-large bottle from a warehouse club and want a smaller vessel to pour from.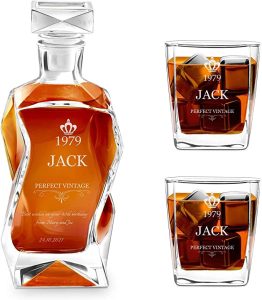 There are lots of good choices at various price points, and you can also personalize some of the choices: Maverton offers a glass decanter and two matching glasses that can be personalized. Perhaps order it up with your name and your partner's with a date of your first meeting-$49.95; Maverton also offers a glass decanter with six glasses that can be personalized-$59.95; Froolu offers a gift combo that includes decanter, four glasses, eight whiskey stones and coasters, all personalized–$89.99.
Michael Jackson book*: No, not the late pop singer. The late Michael Jackson was arguably the most influential whiskey writer and rater of the last 100 years. We recommend Whiskey: The Definitive World Guide, by Michael Jackson. $29.99.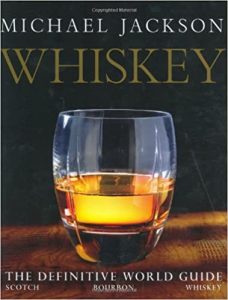 Bitters*. Using bitters in cocktails has never been more popular. Everyone should have bottle of Angostura Bitters in their home bar, but there are many more choices today. Buy your partner a set of Warn Reserve Cocktail Bitters—aromatic, orange, ginger-root, plum, lavender–$34.99. Fee Brothers has a wide assortment of bitters, and you can put together a gift basket that includes Fee's orange bitters, black walnut, Old-Fashion aromatic, cardamom, peach and Aztec chocolate bitters. Between $9.00 and $10.00 per 5 oz. bottle. Woodford Reserve, out of Kentucky, and an excellent house of Bourbons, offers a Five Pack bitters dram set—spiced cherry, aromatic bitters, orange, chocolate and sassafras and sorghum–$30.00.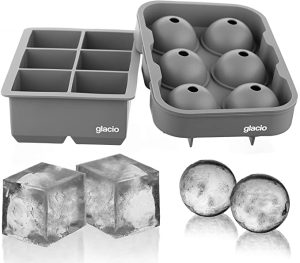 Oversized Ice Trays*. Some whiskey lovers prefer their spirit with ice for the cold, and also the slow release of water, which can open up the taste and flavors better than drinking it neat. The larger the cubes, the slower the release of water because the melt takes longer. Samuelworld offers a two pack of large square cube molds for $13.49. The same manufacturer offers large round cube molds, a pack of six molds, for $11.30. Bangp Large Ice Cube Trays with lids offers trays that make eight large square cubes for $11.23.
A cool, designer bottle. Whiskey drinkers with taste will always value what's in the bottle, more than the look of the bottle. But it's possible to have both.
Varchas Whiskey and Varchas Rye come in a designer bottle, and the double-headed Eagle on the label, and majestic Eagle stopper (representing the love of America by founder Varchas Shankar) makes a bold statement on a home bar, and is sure to get attention from visitors. Of course, the whiskey inside the beautiful bottles are the top selling point, but making a statement with the bottles you keep out on display is also part of the Varchas experience.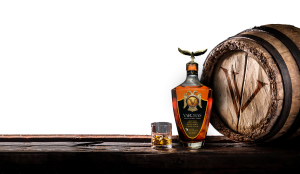 Some distilleries do a beautiful job of creating art around their expressions and bottles. Take Douglas Laing's blended Islay malt Big Peat, which features a wind-blown, jumper-wearing Islay fisherman on the label. An image like this makes for a great gift and collectible.
Bottles themselves can be art. Bruadarach, a premium-aged whiskey has a bottle design that looks like it came from another dimension. Brudarach means "visionary" or "dreamer" in the ancient Scottish Gaelic language.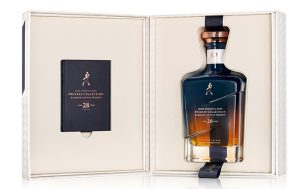 Johnnie Walker Private Collection. One by one, over 100 casks of rare Single Grain Scotch Whiskies(including from five Johnnie Walker distilleries, four now silent –Caledonian, Cambus, Carsebridge and Port Dundas) were selected by Master Blender Jim Beveridge. At the blending table he gathered these into two styles – woody, vanilla, fudge notes and sweeter, estery, honey notes- alongside a special Highland Single Malt Scotch Whisky from a range of experimental casks, before marrying in casks for several months. That is a very special blending effort with a limited supply, and packaged in a beautiful box that your recipient will treasure.
*Products and prices all available on Amazon.com